Hello, and thank you for your interest in hiring me to consult with you on your SEO or growth initiatives.
As of May 2019 I am not currently offering retained SEO consulting or growth services. I am focused on growing my company Credo where we specialize in helping companies like yours find and hire the right digital marketing firm. Get in touch with us here to get started.
The only consulting I currently offer is via Clarity.fm – click here – which is pay-by-the-minute consulting. If you would like me to advise you on SEO/growth, that is where I do it.
My Expertise and Background
Since 2009, I have worked as a professional marketer to help businesses of all kinds drive more traffic to their business.
In recent years, I have specialized in working with enterprise (1M+ pages) websites, specifically marketplaces and content websites, to prioritize needed fixes and provide strategic guidance to their directors of marketing, head of SEO, and/or product teams. I regularly work directly with developers to get changes implemented correctly and do my best work when I am integrated deeply with the teams.
Background and Results
Since 2009 I have been working with websites and brands to build their online presence. I started my career building links for SEO, then over the years branched out from just SEO into the other digital marketing channels as well, including email marketing, content marketing, PR, and more. I've built and led marketing teams at nationally-known brands while also helping startups get traction with their product.
Some of the brands I have worked with are HotPads.com, Trulia.com, IHG, Travelex, and Adopted.com.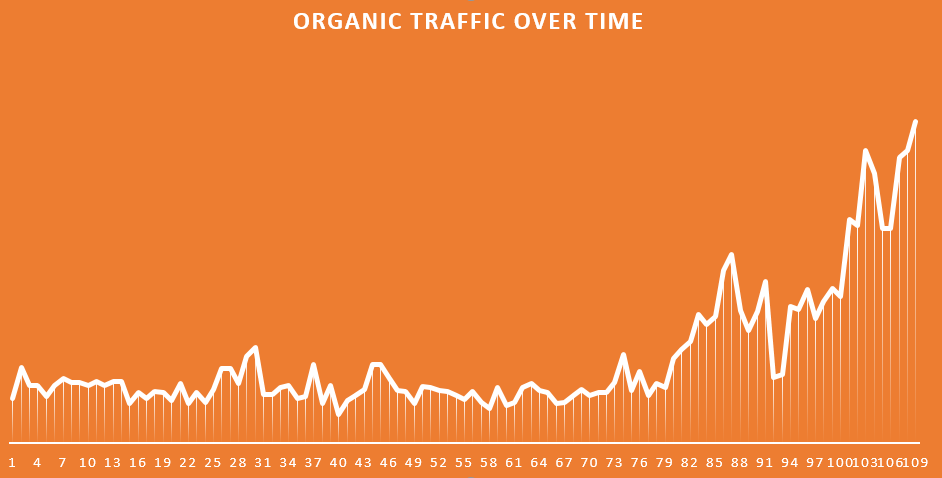 Currently I am an SEO and growth marketing consultant for hire. As of December 2016 I am based in Denver Colorado, but will travel as needed. I'm currently working as a consultant to agencies to help them grow, helping different startups get traction, and always working with established brands as a high level consultant and advisor to help them make sure their efforts are focused in the right areas.
Here is an example of one travel site I worked on.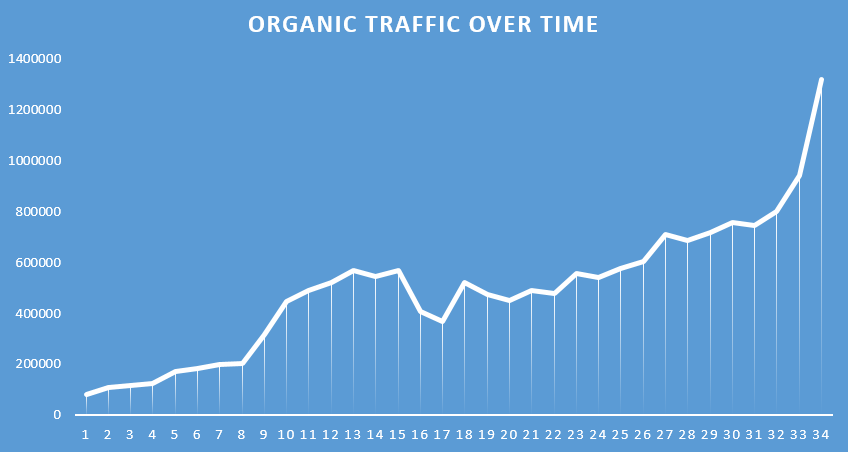 Here is another traffic chart, this time of my own site. Organic work started around week 40.