*Update for 2016* – Now that I am a founder (of Credo) I more fully believe in this. Early stage companies who are able to leverage their founder's popularity ose r background for their marketing should do so. It is a fantastic way to tell the brand story, associate a friendly face with the brand, and expand your reach as your company gets off the ground and gets to those 1000 true fans.
Who or what is the most recognizable face in your company or startup? This is an important question to ask yourself because often it can betray how others view your company.
I talk with many early stage startups (everyone in New York City is building an app) who tell me "If I just create a great product, users will come and love it." Sound familiar? If you're in marketing it should, because it's the old "Build it and they will come" fallacy which we all know is not true. Dan Martell talked about this in my interview with him
While building a great product is incredibly important (and you should read Zach Holman's take on it here), it's not enough. Great marketing is the key to a great product taking off, but not necessarily typical marketing. For a great product, often marketing like influencer marketing is the best way to go, where you connect with influential users of your product and make them feel special, therefore endearing them to your brand so that they became a brand advocate and will talk about, link, and refer more users, sometimes in droves, to your product.
But a problem arises here. People don't connect with brands. They connect with personality, which a brand in and of itself does not have. For instance, check out this stat about people interacting with businesses online (source):
16% of customers use Facebook, Twitter and the other major social networks to interact with businesses
At first glance, that seems like a strong metric, but that's only 1 in 6! I would wager that brand engagement is even lower than that, meaning the percentage of followers that engage with a brand versus the percentage that engage with a person (not including people begging for RTs and follows from celebrities).
This is why, I believe, your brand needs a face, a person or mascot that users can connect and identify with. They say "Yes, I identify with that person or mascot's personality/way of being."
As a marketer, and more specifically a search marketer, leveraging a personality as a brand builder is a great way to build buzz and links, often very strong links, back to your website. Services like Onboardly, which is essentially a founder PR agency, or your SEO firm (if you allow them) can get placements for interviews and thought leadership pieces which then naturally link back to that brand face's biography or About page.
Set Yourself Up For Success
Let's face it – people love CEOs and want to be around CEOs. Even if you're well known yourself, you probably still get giddy when you get to talk to someone that you respect in business or life. Therefore, I think every startup should have a founder that is amiable and outgoing, willing to be in the public eye to help build their startup's name outside of their direct circle of contacts.
In order to do this:
Leverage your network for interviews (and links) with the CEO
Use PR to get their name out
Encourage them to blog, use social media, and let it be known that they are willing to talk to others
Have a page on your site that talks about them, including their biography. For a great example, check out Rand Fishkin's on SEOmoz.
Examples
I could reference a few well-known SEO brands, like SEOmoz or Hubspot, who have well-known founders (Rand Fishkin and Dharmesh Shah respectively), but those examples are played out in marketing circles. Instead, let's talk about a few different examples.
Neil Blumenthal – Warby Parker
By now, many of you have heard of Warby Parker, an eyeglasses startup that has disrupted the eyeglasses world by cutting out the middle men and making fashionable designer eyewear accessible for only $99. They also have a "Get a pair give a pair" program that gives eyeglasses to children in need. Basically, think of Warby Parker as the eyeglasses version of TOMS shoes.
Neil Blumenthal, one of the founders, is in the public eye. If you check out OpenSiteExplorer for the About The Founders page, you will see that the page has 13 links back to it that have his name. David Gilboa, the other founder, has 7 domains linking with his name.
Their public facing manner has also gotten them great press:
Neil Blumenthal on NY Times
Forbes on Influencing People
Dan Martell – Clarity.fm
I interviewed Dan a few months ago here on my site because I was contacted by Onboardly. Dan's name accounts for about 8% of the total links to Clarity at this point, and many of the experts on Clarity have come from Dan encouraging them to be on the site. He also has a popular blog and good Twitter following.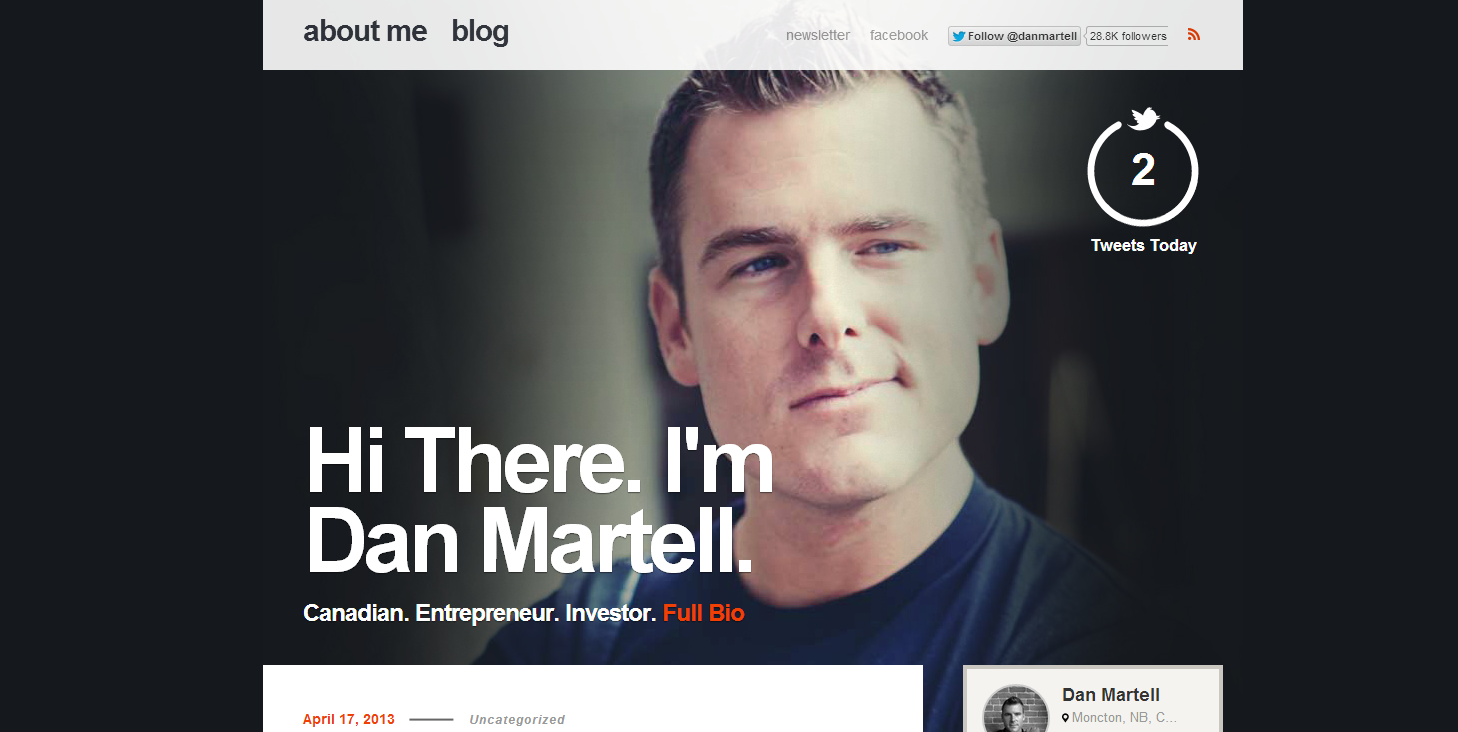 Jennifer Hyman – Rent The Runway
One of my favorite examples is Jennifer Hyman, who runs the fashion rental startup Rent The Runway. Jen has attracted a good number of links to the team page (OSE page here. She has done many interviews to build the brand of Rent The Runway and tell their story, such as this interview on Grovo's Expert Series and this mention in CNN Money.
Loading the player…
See more of this Expert Series
Michelle Rhee – Students First
Michelle Rhee is the Founder and CEO of StudentsFirst, which calls themselves a "movement to transform public education". Michelle has done many interviews and her about page has attracted links from sites like Forbes, Huffington Post, NPR, and many more (OSE here).
---
I hope this post has given you some ideas of how to leverage your outgoing founders for press and links. These are some of the easiest links you will ever get and have returns well beyond just links, but also branding and word of mouth loyalty.
I'd love to hear your thoughts.