I sent this email to my email list yesterday on my 34th birthday. I've received so many personal replies to it that I decided to post it here.
Hey there, and welcome to another Tuesday. It's mid July which means it's hot in Denver. My wife and I just returned early this morning to Denver from a long weekend up in the mountains in Steamboat Springs, one of our favorite towns. We went there to celebrate my 34th birthday, which is today.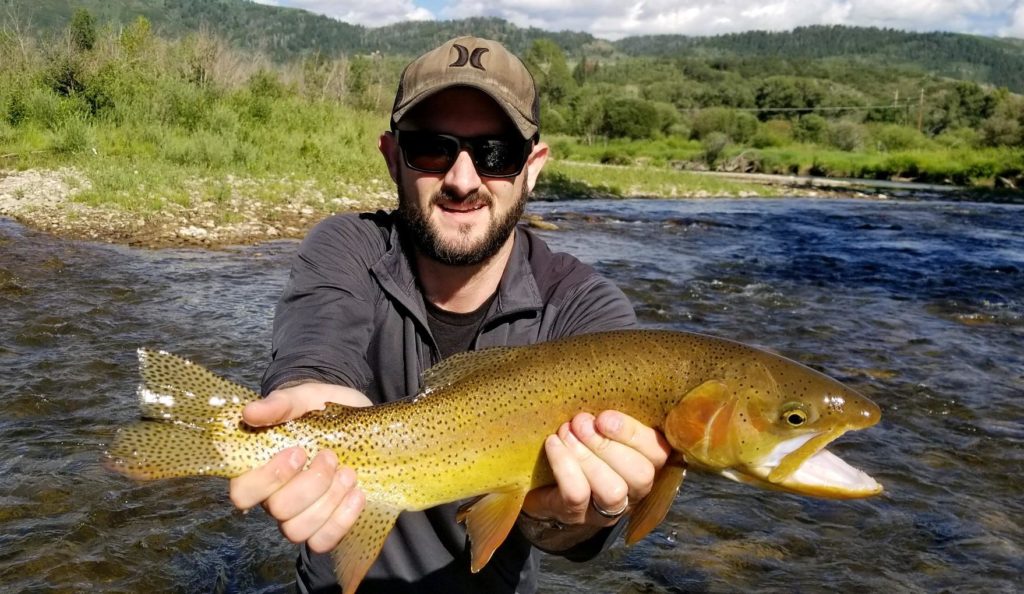 I tend to be a wordy and introspective person (and sometimes self-aware), but every year on and around my birthday I like to think about how life has changed, how I'd like it to be different, and the amazing things going on around me.
This year is no different.
Last night my wife and I were sitting at dinner and I was remarking just how different life looks now from 6-7 years ago. Seven years ago I had just moved to New York City and was ending a long term relationship, starting a new job in a new city, and had my first apartment of my own.
Seven years on and I've been married for 4.5 years to my partner in crime, we just bought a house, we live in a city we love, and my business is thriving.
That story could be very different.
If you've not read it, I recommend reading Mark Manson's The Subtle Art of Not Giving a F*ck (Amazon aff link) followed by Derek Sivers's Anything You Want (Amazon aff link) because those two books have had a huge effect on my life and the story being in the current chapter it is.
You see, when adversity hits us it can be really easy to want to give up just so that the pain will go away, even if temporarily.
But when you begin to view life as not a battle to be free of pain but rather to learn to steel yourself against adversity, you start to see that life won't always make us feel good but we can always feel good about life because we are not controlled by it.
I like to take Mark Manson's book title and change it to "The superpower art of not giving up."
There are definitely things to give up in life (an addiction, a toxic relationship), but those are the exception and not the rule. Only when something can't actually become better (note that this is different from hoping that something will become better) through hard work should we give up.
Over the last few years I've almost given up on my business quite a few times. One night my finger hovered over my mouse which was positioned over the button within WPengine to take my site offline.
But I didn't give up. I didn't click the button. And now we're coming out the other side after a few years of hard work, many mistakes, some big wins, a great coach and some awesome mentors, and not a few strokes of luck and being in the right place at the right time.
So what about you? What are you thinking about giving up right now that you could reach out to a coach/mentor/peer and ask them to help you work through?
What adversity can you lean into and work to solve, while recognizing that it will make you stronger?
I hope you can and will. I hope you keep going.
John "birthday boy" Doherty