Let's Talk About Making Marketing Investments
I'm frustrated.
Why?
Because I've been building a business in the marketing consulting industry for the last 18 months and I think that most businesses think about growth and investing in growth in completely the wrong way. And that is hurting these businesses.
This post is primarily addressed to marketing agencies and consultants. I've worked with over 100 in the last 18 months and helped many get new clients and make more money for their agencies or individual consultancy.
Imagine this statement in an email from a potential client, which if you've worked as a marketing consultant or within an agency will be all too familiar to you:
I want to give it a one month test and from there decide if it's worth it. If so I have more budget.
Cringe.
How about this one?
We tried (SEO, blogging, ads) for a month and it just didn't work for us, so we are trying something else.
Double cringe, am I right.
So here is my question:
Why would you do that to your own business?
I started blogging seven years ago, much to my partner-at-the-time's dismay. I wrote for MONTHS and YEARS before it really did anything for me. Sure I met some great people who are still my friends today. Sure I honed my craft and got better at writing (but I'm still getting better every day).
But imagine if I had stopped writing at the end of 2012:

When traffic did this over the next year:

Then guess what I did? Stupidly, I stopped writing nearly as much. In reality I met my now-wife and had less free time, then took a new job and moved across the country and got married and got a dog and moved positions and got laid off, but I stopped writing nearly as much.
Traffic did this:

BUT.
I had built a base. I had built a base of traffic that even when I was publishing only once a month (and not even great posts!) I was still getting businesses coming to me wanting to work with me:

Still around 3,000 visits per month just from organic traffic even when I wasn't writing!
What if I had stopped in early 2011 after two months of writing because "I'm not seeing a monetary return from it yet"?
Well, a few things would've happened:
I would've missed out on 80% of the people who have now seen my work over the last six years just on my own blog, not to mention the other blogs I've been able to write on because of my blog. I've had OVER 433,000 sessions on my site since I launched it, and 342,000 users. 
I wouldn't have my own business today. When I first got laid off in September 2015, it was my blog that I was able to go back to and spin up again and get new clients. Otherwise I would've taken a job back with another company and been miserable.
Here's another one for you.
What if I had stopped working on Credo when revenue went the wrong way for a few months at the beginning of 2016?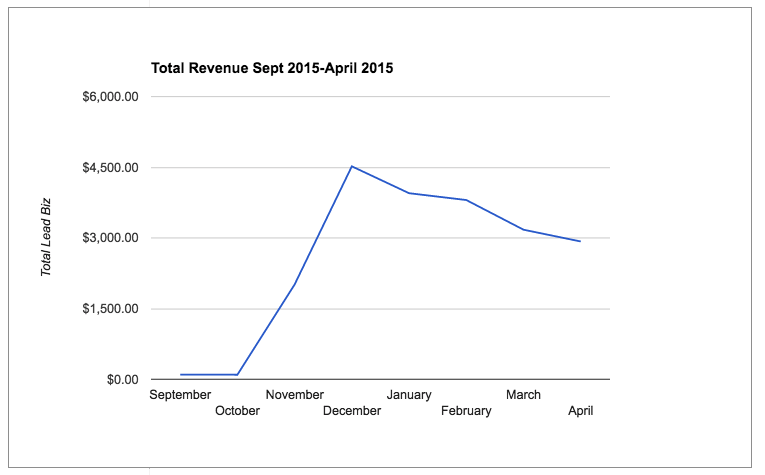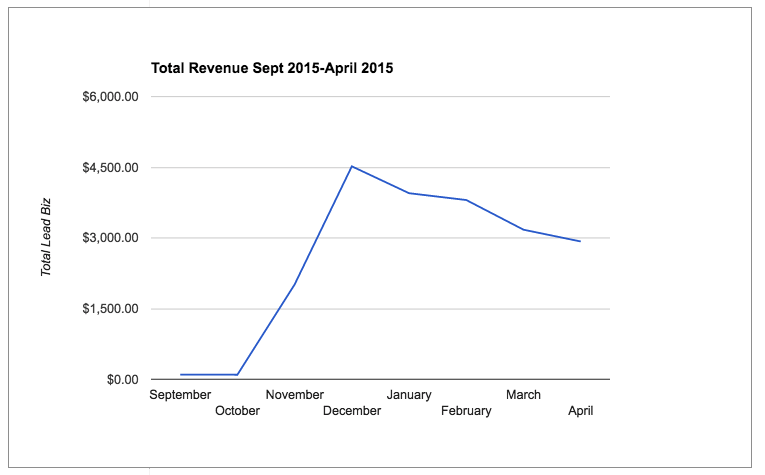 The answer is simple. I would've missed out on this: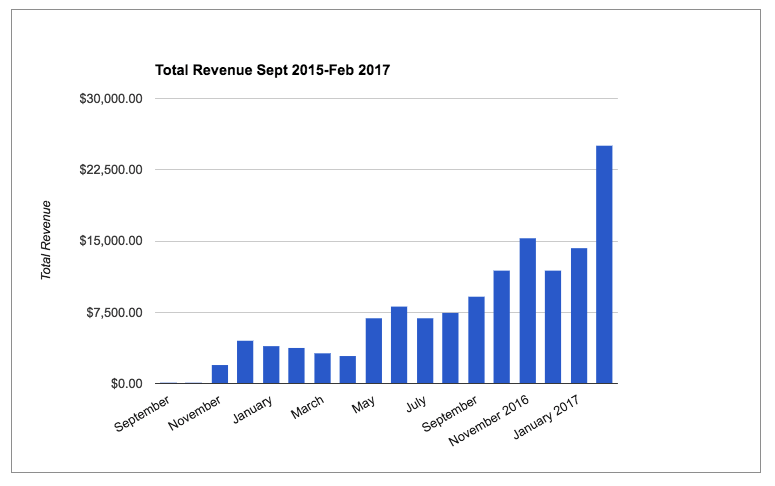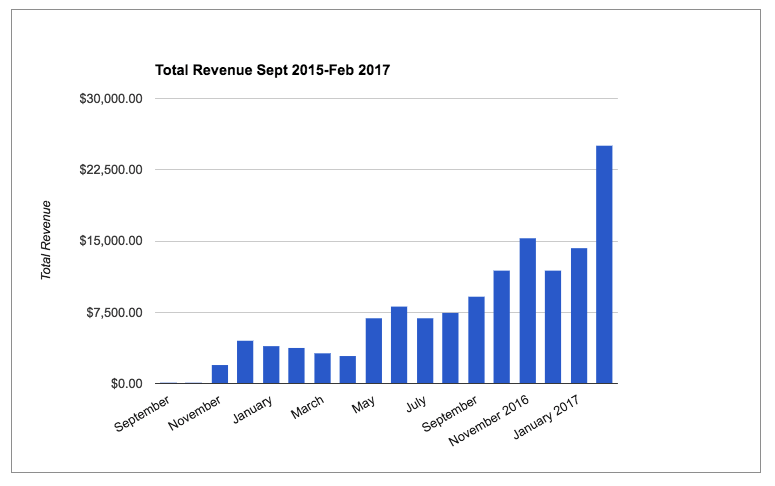 I'm not just writing this because I'm frustrated that agencies will get onto Credo for a month and then say "this isn't working for me", though that is the impetus for this post. I've not implemented a minimum trial period because people hate those, but when people come to me four weeks after they've been on-boarded and tell me they're stopping, I reconsider that decision all over again.
I'm writing this because I'm frustrated that business owners don't make data-driven decisions when building their business. They don't look at what's working or what's break-even long-term (pro tip — if you don't give it time, you won't know if it's working), and so they make rash emotional decisions that don't suit their business.
If you've invested in something for two months and it's break even, you shouldn't stop doing it!
You should ask yourself how you make it more profitable!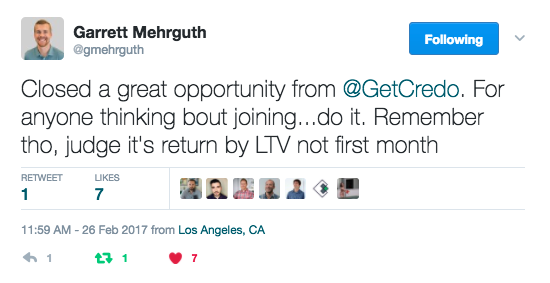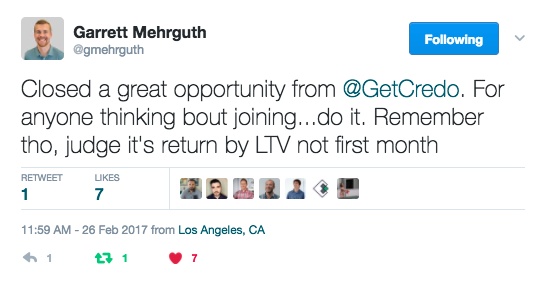 There are ABSOLUTELY times when something isn't profitable and never will be and it's not driving something else in your business (that's key!), so you should cut it out.
But if something has made you $100, why are you going to quit it? I ascribe to the "If you can make $100, you can make $1,000" school of thinking. It's going to require work, it's going to require tweaks, it's going to require working with others. But if you've made $100, you can make $1,000. And if you can make $1,000, you can make $10,000.
So please business owners. Don't give up when you haven't given it time to work or if it's break-even.
Be wise and grow your business from data, not your gut.
Sigh.