Entrepreneurs are some of the most interesting people in the world. I recently had the pleasure of interviewing David Hassell, who is the CEO and Founder of 15Five, a product built to better enable managers and employees to give and receive quality feedback in less time. Throughout this conversation we talk about not only entrepreneurship, but also productivity, the power of why, and the driving force behind what he does. Have a listen/read!
Here is David's official biography, and you can read their blog here (including an interview with Simon Sinek on The Power of Why):
---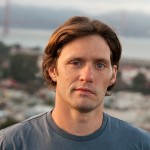 David Hassell is a serial entrepreneur and CEO of 15Five, a software company focused on producing transparency and alignment in organizations through structured, efficient and effective communication practices. David has also been named The Most Connected Man You Don't Know in Silicon Valley by Forbes.
---